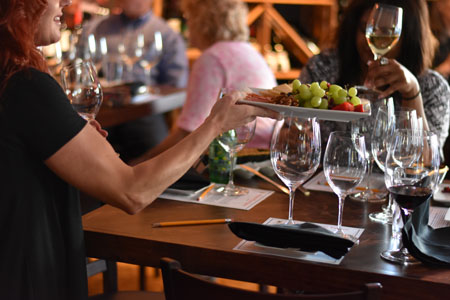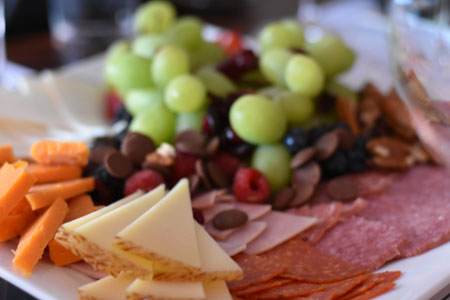 Why Have Someone Else Choose Your Wines?
Join our Wine Club for FREE Monthly Wine Tasting Events 
The Vineyard Wine Market - Wine Club - As a member of the wine club you will Taste Six (6) Wines at each of our monthly meetings. You then Choose Two (2) of the wines to take home with you!
Starting at $39.99 a month you will receive the following:
A Club Meeting with a tasting of Six (6) Wines each month.
Two bottles of your choosing from the wine tasting event. *If unable to attend, the selection will be two wines most enjoyed by your fellow wine lovers, or your wines cumulate for you to take home at the next monthly meeting.
15% OFF case pricing year round. *Mixed cases are allowed.
Attend Wine Club Only Complimentary Tastings offered each month.
First right-of-refusal on Allocated, Close-out or Special limited offerings each month.
Priority Reservations/Seating at all Wine Tastings, Special Functions & Events.
Club Newsletter with special wine deals each month available to Wine Club Members Only (separate from our general email list).
...all this for the same price as many major wine clubs! 
We have 3 Levels of Membership:
(Note: This membership if for our Smyrna Location only)
Individual – $39.99 (includes 2 Bottles of Wine per month)
Couples – $59.99 (includes 2 Bottles of Wine per month)
Couples – $74.99 (includes 4 Bottles of Wine per month)
Our Location:
The Vineyard Wine Market
1295 W Spring Street SE
Smyrna, GA 30080